Ranked #1 Commercial Window Cleaning & Power Washing Company in Arizona
High Rise Specialists | Glass Repair | Top-Rated Customer Service
Ranked #1 in Commercial Window Cleaning & Power Washing in Arizona
High Rise Specialists | Glass Repair | Top-Rated Customer Service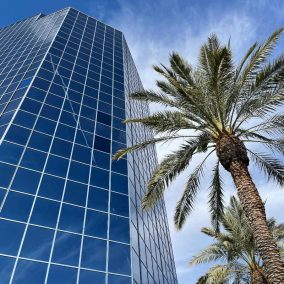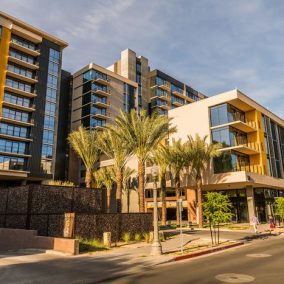 WHY CHOOSE CLEAN D WINDOW CLEANING COMPANY IN ARIZONA
Clean D Window Cleaning has provided exceptional building and facility services to the Phoenix real estate market for 15+ years. Find out why we are the best local cleaning contractor!
We have assisted building owners, facility, and asset managers as well as general contractors with comprehensive reliable service whether you are looking for a one-time service, ongoing maintenance, or consultation with regards to service plans and OSHA Regulations.
Find out why we are the best window cleaning and power washing service provider in the Phoenix and Tucson markets!
SPECIAL AWARDS AND RECOGNITION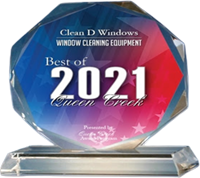 Queen Creek, AZ Award
2021 Best of Queen Creek Award in the Window Cleaning Equipment category.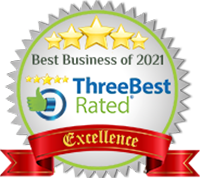 Tempe, AZ Award
TOP WINDOW CLEANER IN TEMPE! We are excited to announce we have been listed as one of the top 3 window cleaners in Tempe, Arizona.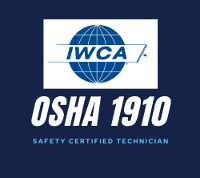 OSHA 1910 Certification
Clean D is OSHA 1910 Certified.
Providing the best window cleaning solutions in Arizona across a variety of industries
Clean D Windows offers top notch commercial window washing services in Phoenix, Scottsdale, Tempe, Mesa, Tucson, and surrounding areas. As a professional cleaning company, our staff is fully trained and proficient in exterior facility cleaning needs for professionally managed buildings and facilities. Since we are high rise specialists, we are called upon to assist with a variety of hard-to-reach tasks and exterior maintenance. Clean D Window Cleaning comes highly recommended for providing the highest quality exterior cleaning and unmatched customer service.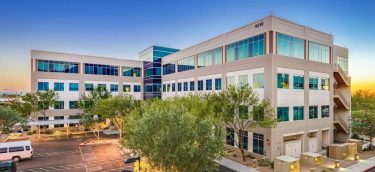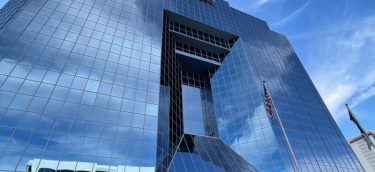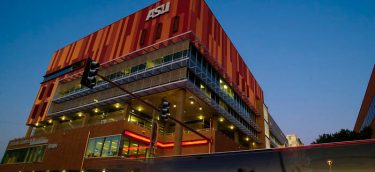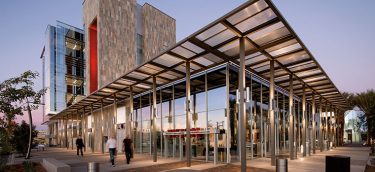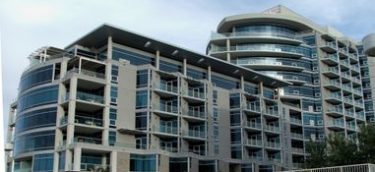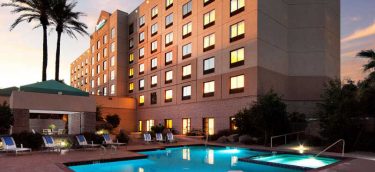 EXPERTS IN WINDOW CLEANING SERVICES WITHIN BUDGET - NO HIDDEN COSTS
Providing superior quality window cleaning services to Phoenix, Tempe, Scottsdale, and surrounding areas. Bringing a top-notch service to all commercial, Homeowners Associations (HOA), construction sites, and more!
What is important to you when making a selection to work with a window washing company? Cost is probably the factor that most customers are wanting to find out first. We are efficient at what we do and since time is money, we want to find the most proficient way to perform the task. Here's how we do it. We have a large arsenal of window cleaning and hard surface cleaning tools to choose from. Once a selected plan of service is established, we need to determine what tools are required and determine if there are any costs associated with rentals, set up and tear down of equipment, and direct labor needed to complete the service. Our capabilities are hard to match. It is our goal to provide the highest level of service at the most cost-effective means to the customer.
While the process of cleaning windows can be fairly similar between companies, the way professional cleaning companies operate can vary tremendously. Here at Clean D Window Cleaning, we emphasize each process of our customer's experience. Here are a few items we think make us different.
We can be reached by phone or email, you can fill out a request for quote/service form, connect with us on social media: Facebook, Instagram, or LinkedIn and finally if you are a current customer or have worked with us in the past you can access your profile by signing into our Client Hub.
Quotes and Requests have a turnaround time frame of 1-2 business days. Once a request is received, you will get an email notification confirming your request and a date/time that we expect to visit the property. You will also get a comprehensive plan of service prior to our visit.
Insurance and Training is a large part of what makes us different from other companies available. Clean D Window Cleaning carry's the highest coverage on all lines and spends the most time training and certifying all of our staff. This includes industry-standard training obtained by OSHA CFR 29, Ansi I-14 (window cleaning standards), IWCA (International Window Cleaning Association) training manuals, Aerial Lift certifications, and ongoing training refresher training. This is why Clean D Window Cleaning has never had a safety-related incident or been cited by OSHA in the 15+ years of operation
Once we have completed the our professional cleaning service, a completion email or text message will be sent so you know we have finished and then you can provide feedback if needed. Communication is KEY!
Employee compensation is BAR NONE, the highest in our local market. We care about our staff and hold them to high quality standards. Customer service is important to us, and you will clearly see a difference in attitude and work practices while we are onsite. While our cleaners are efficient, they are also all about the details.


Clean D Window Cleaning and Power Washing is all about transparency!


We let you know we will be onsite prior to our arrival every time


Access to all your account information with ease - Client Portal Hub


Completion notification with feedback after every service


Highly trained cleaning staff with certifications available upon request


A variety of ways to connect with us!


Learn about the latest news from our blog
Follow our latest news and thoughts which focuses exclusively on design, art, vintage, and also work updates.