Clean D Window Cleaning offers annual suspension system inspections for our clients free of charge, if we are your window cleaning provider. We help clients stay in compliance with federal standards and protect their building by having a competent person do an on-site evaluation annually per OSHA regulations. Our inspection services are performed by a professional engineer to adhere to a safety standard that ensures fall protection, and injury prevention.
Regulations for Suspension Systems
Every 10 years a roof anchor inspection service on buildings is required, this entails using gravity anchors on a roof with up to 5,000 pounds of weight. Our team then inspects it for any movement, flex, or corrosion. If there is not any then you will receive an official certificate of inspection from us. Building owners must receive and maintain records of certifications issued after every inspection. These records will hold the date of the inspection and the signature of the person who performed it, confirming that the system is safe for personnel to operate. Clean D Windows provides all necessary to help customers comply with the relevant documentation requirements.
Our Inspection Process
Our roof anchor inspection and roof anchoring system assessment will consist of the following:
Destructive Testing/Visual Inspection [we do this to ensure that your roof anchors are safe and secure]
Certification of Acceptance (COA) [this document states that all tested roof anchors were installed correctly & securely, you can now operate roof-mounted equipment safely]
COA Issuance/Retention Annual Inspection [we will provide you with this free of charge, after the roof anchoring system assessment we conduct]
Suspension systems are used to support window cleaning roof-mounted platforms and aerial lifts. This kind of roof anchor system consists of a catenary wire that is attached to roof anchors. This provides a roof anchor system with the ability to provide stability for equipment, reduce sway and help increase safety.
We Offer A Wide Range Of Services
Our roof anchor inspection services are one of our many roof cleaning services, which are available in Phoenix and surrounding areas. We also offer waterproofing, gutter cleaning, roof cleaning, roof repair, and roof inspection services. We have been providing roof maintenance and roof repair services for commercial, residential, and industrial properties in the area since 1973.
We Are Fully Licensed and Insured
Clean D Windows is fully licensed and insured to provide roof anchor inspection services and we are part of BOMA – The Building Owners & Managers Association. This means that roofing contractors are properly insured and licensed to undertake all roof maintenance, roof repair, waterproofing, and roof cleaning assignments assigned to us. Clean D Windows offers top-notch services to clients in the Phoenix, AZ area, and our Professional Engineers are qualified on anchor systems and knowledgeable about OSHA, ANSI, ASME, and IWCA compliance issues. We offer benefits by designing, inspecting, installing, and testing with an efficient and cost-effective approach that sets us apart from the competition.
Our Proficiency and Skills
We have been roofing since 1973 at Clean D Windows, which allows us to be very proficient in roof-related work. Our roof anchor inspection and roof anchoring services are backed by over 40 years of roofing experience. We are committed to providing our customers with roofing excellence, which is why we hire only roofers who have the skills and commitment to provide high-quality workmanship. Our roof anchor inspection services and roof anchoring systems assessment are available throughout the Phoenix, AZ area.
We Stand By Our Workmanship
Our roof anchor inspection services help make roof anchoring systems safer for personnel to operate, and also ensure roof anchors are installed properly and securely. This helps reduce roof anchor system failures so that roof-mounted equipment and personnel can operate safely. Clean D Windows provides our roof anchoring systems assessment in Phoenix, AZ, and surrounding areas that will be customized to satisfy your business needs and requirements. Our objective is to provide structural integrity of roof anchor systems. As regulations increase, Clean D is at the forefront in compliance with safety standards and we are delivering economical and technologically advanced roof suspension systems for the benefit of our clients. Contact us today for more information about roof anchor inspections in Phoenix Arizona.
SPECIAL AWARDS AND RECOGNITION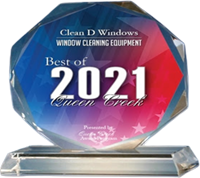 Queen Creek, AZ Award
2021 Best of Queen Creek Award in the Window Cleaning Equipment category.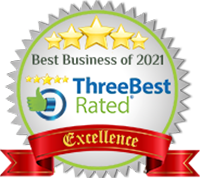 Tempe, AZ Award
TOP WINDOW CLEANER IN TEMPE! We are excited to announce we have been listed as one of the top 3 window cleaners in Tempe, Arizona.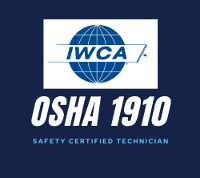 OSHA 1910 Certification
Clean D is OSHA 1910 Certified.