Best professional window cleaners in Carefree
Clean D Window Cleaning Provides Commercial Window Cleaning, Window Restoration and Repair, Power Washing, Post, Construction Exterior Cleaning, Solar Panel Cleaning, and High-Rise Window Washing Services in Carefree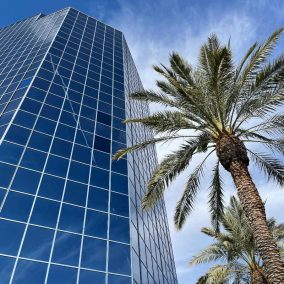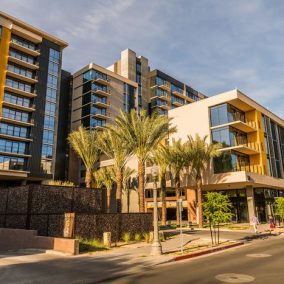 The Best Local Window Cleaner in Carefree, Arizona
Located on the far north end of Phoenix, Carefree is a gorgeous place to live with excellent scenery and desert terrain surrounding the area. This quiet nook is home to some very beautifully designed buildings and homes. Quick access to the Boulders and other Troon golf courses are easily accessible from the 101, I-17 and Carefree Highway. Scottsdale rests just south where there are tons of shopping centers, large commercial developments and headquarters to many large companies. Clean D Windows has helped commercial properties stay looking clean and many general contractors put the final touches on construction with our white glove construction cleaning.
Carefree, Arizona Professional Window Cleaning Services
Contact Clean D Window Cleaners for a FREE quote about our exterior window cleaning services.
Why Choose Clean D Window Cleaning?
In addition to our commitment towards excellence our advantages are
Fully Licensed and Trained Technicians
Excellent Safety Record and NO OSHA Violations
Proud Members of local and national trade organizations including BOMA , AACM, IWCA trained, OSHA 10 hour certified, aerial equipment certifications
Insurance coverage to support any requirements
Service notifications – Before service email and/or text and one when we have completed service
Clean D Window Cleaning Specialty Services
Solar Panel Cleaning Services in Carefree
Solar Panel Cleaning
Solar Panel Maintenance
Professional High Rise Cleaning in Carefree
High Rise Window Cleaners
High Rise Window Washers
Skyscraper Window Cleaning
High Rise Exterior Cleaning
Window Restoration Services in Carefree
Commercial Window Scratch Repair
Etched Glass Repair
Grafitti Removal Services
Hard Water Stain Removal on Windows
Window Repair
Window Etching
Commercial Pressure Washing Company in Carefree
Pressure Washing Concrete
Power Washing Services
Pressure Washing Services
Window Leak Repair Services in Carefree
Window Leak Repair
Water Intrustion Repair
Window Leak Detection and Repair
Leaking Window Repair
Post Construction Cleaning Services in Carefree
Post Construction Cleaning
After Construction Cleaning Services
Construction Clean-up
New Construction Cleaners
About Clean D Window Cleaning
At Clean D Windows, we have been working hard since 2008 to bring the best window cleaning services to the people of Arizona. Our safety compliance measures, highly-trained team, and eagerness to always give 110% to every job, make us the go-to window cleaning services that you can rely on. You can contact us for a free quote or you can book an appointment to get your residential windows cleaned.
Click the button below to learn more about the business and our story!
Carefree, Arizona Professional Window Cleaning Services
Contact Clean D Window Cleaners for a FREE quote about our exterior window cleaning services.
SERVING AREAS INCLUDE THE FOLLOWING IN SCOTTSDALE AND PHOENIX
WHAT DO CLEAN D WINDOW CLEANING CUSTOMERS HAVE TO SAY?
"Hands down the best Commercial Window Cleaning company in the Phoenix/Tucson area. These guys have over 10+ years of experience in the industry & can fulfill any desk when it comes to Window Cleaning & Building Maintenance.Highly recommend!!"
"When I found Clean D close to 10yrs ago, I was really happy to see that they were Veteran Owned & Operated, but then when I saw their quality of work & professionalism I was extremely impressed! They are always on top of their game & if there are ever any issues, they are right there ASAP to correct any issues without questions without any fight. I'm beyond impressed and will always pick Clean D"
"This is another locally owned business, personally I like using local talent, better work and they care about the customer, great follow up service."
"Thank you this has been the best crew ever! I can say at this point no one has sent an email that their windows were missed. I requested that they clean the glass at the pool and they did for us. I appreciated their quality of work and all of the assistance they gave the residents. Thanks again."
"They were responded to my inquiry in a timely manner, were knowledgeable, friendly, and reasonably priced. Quality job from beginning to end. Will definitely use them again."
"Clean D Window Cleaning is very professional and responsive. They ensure the quality and we are extremely happy to have found such a great service provider."
"Clean D Window Cleaning always works around our schedules and does not disrupt any of our daily operations while onsite. Clean D Window Cleaning is always fair priced, they do an excellent job, and always on time. The Clean D Window Cleaning crew are very professional!"
"Clean D Window Cleaning has great customer service and they do a very good job every time"
"We've been using Clean D for a little over 3 years now and are always thoroughly satisfied with their service. They also come on schedule (once a qtr) and windows always look great! I would (and have) recommended them to other businesses. Great company to partner"
"The Clean D Window Cleaning team was courteous and professional. They worked continuously until the job was done and communicated with us along the way. Nice work!"
"Great company and great employees.They always respond back and keep us updated on service!"
"Great work and fair pricing. Will certainly use their services again!"
"Used Clean D Window Cleaning several times, guys are experienced and professional."
"Excellent job both inside and outside.Very professional and prompt young men was appreciated. Thank you!"
"Clean D Window Cleaning always provide a great professional service. Jason is very accommodating and easy to work with. We have been using them for several years now and will continue them in the future. The Clean D Window team has established a great relationship with our company!"
"Great customer service and quality job!"
"These people are the greatest in the Valley of the Sun. Prompt, polite and professional. Simply the best."
SPECIAL AWARDS AND RECOGNITION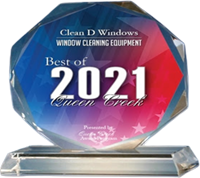 Queen Creek, AZ Award
2021 Best of Queen Creek Award in the Window Cleaning Equipment category.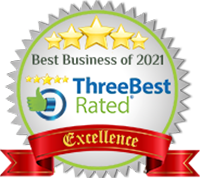 Tempe, AZ Award
TOP WINDOW CLEANER IN TEMPE! We are excited to announce we have been listed as one of the top 3 window cleaners in Tempe, Arizona.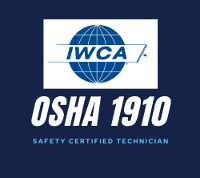 OSHA 1910 Certification
Clean D is OSHA 1910 Certified.